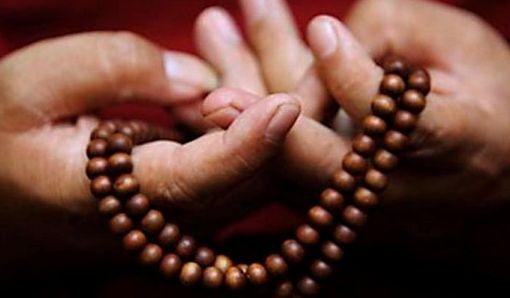 Buy Buddhist Prayer Beads 108 Mala Bead Necklace For Sale
Blessed by Monks 108 Genuine Buddhist Prayer Beads For Sale
Authentic 108 Bead Buddhist Prayer Beads Necklace that you can buy now.  Each Authentic Buddhist Prayer Beads Necklace from Monk Mala has Powerful Blessings for Protection by Real Buddhist Monks.  These Genuine Buddhist Prayer Beads Necklace have been created for Japa Meditation and to be worn as Mala Beads Jewelry Amulets to be worn for Personal Protection
The Best Place to Buy Buddhist Prayer Beads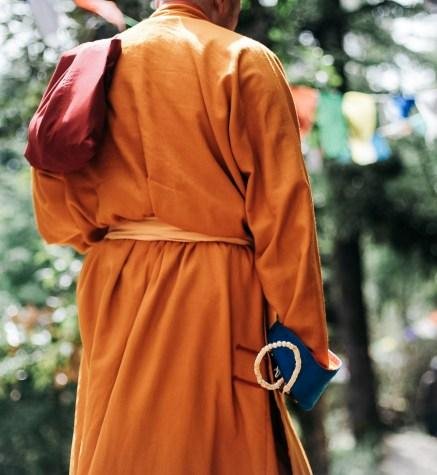 Monk Mala is the best place to buy Buddhist Prayer Beads that are not only Real and Authentic – they are Blessed by Monks. 108 Bead Buddhist Prayer Beads Necklaces that are the same type of Buddhist Mala used by Asian people and Buddhist Monks. 
Made from a variety of holy wood from Thailand, India and Burma these Buddhist Prayer Beads Meditation Necklaces now available worldwide by people wanting real mala beads necklaces for mediation or to be worn as jewelry.
Classic Prayer Beads necklace that are used by Buddhist around the world for Japa Meditation or to be worn as a Buddhist Necklace to remind you of your Spiritual Values.
All of our Buddhist Prayer Beads are the same type of Mala Beads that are worn by Real Monks and can be used for both Japa Meditation or worn as real Buddhist Jewelry as a Protection Amulet. For convenience we have divided the Buddhist Mala into two Categories.
Buddhist Prayer Beads: 108 Prayer Beads that are the same type of Buddhist Prayer Beads Monks use for Meditation.  We refer to these as Monk Beads for this reason.

Buddhist Mala Beads:  The same 108 beads with a silver guru bead design for both meditation but also to be worn as a Buddhist Mala Necklace.  Jewelry that have been given a Monks Blessing for Protection for the wearer

Yoga Beads Necklace:  108 beads Necklace using the tradition seeds for a Yoga Meditation Necklace.  We have also had these Blessed by Monks as a added bonus.
All Our Buddhist Prayer Beads for Sale
Our Selection of Buddhist Prayer Beads Necklace: Meditation Monk Beads
108 Buddhist Prayer Bead Necklaces for sale that are the same type of Monk Bead Mala used by Asian people and Buddhist Monks.  Real Meditation Necklace Monk Beads Mala for the spiritual person desiring Authentic Prayer Beads for Meditation
All of these Monk Bead Buddhist Necklaces are made with the traditional number of 108 Beads including the Guru Bead.  Monk Mala source the raw materials from Asia from local artisans who have decades of experience making Monk Beads for Buddhist Monks.  Making Monk Mala the best place to buy Buddhist Prayer Beads anywhere in the world. Designed for Japa Meditation
Our Selection 108 Bead Yoga Mala Necklaces
108 Yoga Mala Necklaces for Sale, made in India using authentic seeds of traditional Yoga Mala. While not strictly classified as Buddhist Prayer Beads, the Yoga Mala Bead Necklace is also used for Japa Meditation and have been Blessed by Monks to super charge the start of your Yoga Meditation. 
Our Selection of Buddhist Mala Beads Necklace: Jewelry Protection Mala
These beautiful and real Authentic Buddhist Mala for sale – 108 Bead Buddhist Necklaces are made from the same materials as our Meditation Monk Bead Necklaces. They have however been designed to be worn as jewellery and include a silver guru bead that replaces the wood guru bead as used in the Meditation Mala. 
This selection includes Stone Mala Beads Buddhist Necklaces that are generally not used for meditation, but have been blessed by Monks for Personal Protection and Blessings for the wearer.  These beautiful Real and Authentic Mala Bead Buddhist Necklaces make the ultimate gift for the Genuine Spiritual Person. 
How do I use Buddhist Prayer Beads Necklace Meditation Mala?
You can use Meditation Necklace Mala in a variety of ways during meditation, but breath control and mantra repetition are two good starting points.
Controlling your breath
Simply paying attention to your breathing can be a form of mediation. It's a handy one, too, since you can do it anywhere.
To use Buddhist Prayer Beads Necklace  for controlling your breath:
Hold your Buddhist Prayer Beads with one hand.
Let it drape across your fingers so you can move it easily. Place two fingers around one of the beads next to the guru bead. Many people use their thumb and middle finger, as some religious traditions avoid using the index finger.
Complete one full breath (inhale and exhale).
Move your fingers to the next bead, breathing in and out once per bead.
Finish at the guru bead to complete 108 breaths.
If you want to do another round, just move your fingers in the opposite direction until you reach the guru bead again.
For more guidance, Read our article How to Use Tibetan/Buddhist Prayer Beads for Meditation
Repeating a mantra
A mantra is a phrase, word, or sound you can use to help focus your awareness during meditation. "Om" is a common one, but there are countless others.
You can also create your own mantra that feels reassuring or calming. For example your mantra might be "I am calm," "I am safe," or "I am loved." The mantra you repeat can also vary depending on your current situation.
To use Buddhist Prayer Beads Necklace Mala with a mantra, follow the same process as you would for controlling your breath. But instead of exhaling and inhaling at each bead, repeat your mantra. You can whisper it, say it in a loud, clear voice, or stick to a mental repetition — whatever feels best.
Every Real Buddhist Prayer Beads Necklace for Sale includes includes a Certificate of Authenticity and Thai Silk Bag included free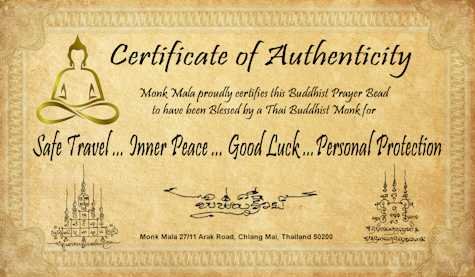 Monk Blessed Mala Beads Buddhist Necklaces for sale: Monk Mala is part of Sak Yant Chiang Mai; which is a small co-op of over 10 Sak Yant Monks and Ajarns providing Sak Yant Tattoo's in Chiang Mai Thailand.
With regular Visits to Temples for the Monks Sak Yant Tattoo, we are able to take each Authentic Buddhist Mala Bead Necklace with us for a special blessing for our customers.  The Sak Yant co-op also allows Monk Mala to source it's Authentic Buddhist Mala Bead Necklaces from the same small local suppliers that the Monks and Ajarns themselves use.

Free International Shipping

100% Genuine Authentic Mala Beads