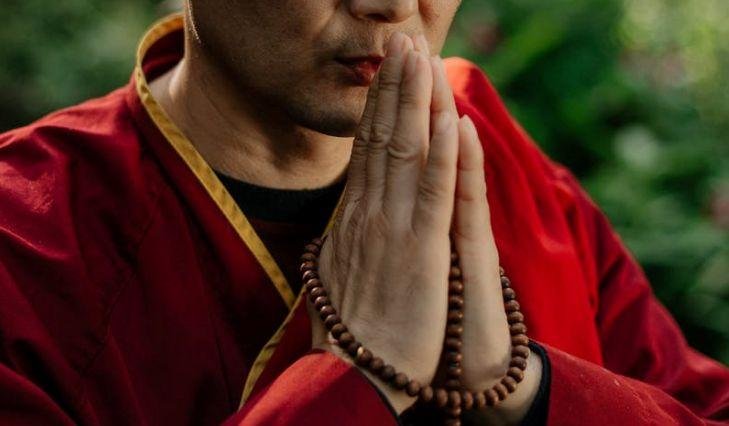 The Best Place to Buy Buddhist Mala Beads
About Monk Mala:  We are a Thailand based provider of Real and Authentic 108 Bead Buddhist Prayer Beads Necklaces and Meditation Mala that have been Blessed by Monks. 
Monk Mala started as an off shoot of Sak Yant Chiang Mai; a provider of genuine Sak Yant Tattoos by Monks (Magically Blessed Traditional Thai Tattoos).  Part of our service included providing Real Buddhist Prayer Beads that customers could have Blessed by Monks to take home as part of their Sak Yant Experience.  As time went on, we would get many customers emailing and telling wonderful stories of how both the tattoo and Buddhist Prayer Beads Necklace was having a positive effect on their lives. Monk Mala became the best place to buy Buddhist Prayer Bead Mala Beads as we offered the Authentic Mala Beads.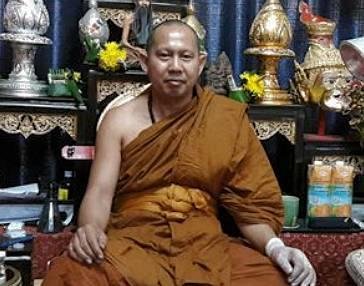 Monk Mala offers people the opportunity to buy Authentic Buddhist Mala Beads that have been Blessed by Real Monks.  We noticed that the Monk Bead Necklaces worn by Monks in Thailand were not the same as those on offer on eBay, Amazon or even at the local markets.
Monk Blessed Real Buddhist Prayer Bead Meditation Mala
Right from the start, some of the Buddhist Monks told us that there was a big difference between the Mala they wore, and what was sold at the local markets. They told us that they felt uncomfortable, giving blessings to cheap Chinese made Buddha Mala and suggested we got the Buddhist Monk Mala from the same place they got them.   And so we did!
Monk Mala began to source it's Buddhist Prayer Bead Necklaces from the same places as the Monks we knew did. We were happy to provide the genuine Monk Mala, and the Monks were happy to Bless them before they were sent to our customers.
Monk Blessed Mala becomes a Internet optimization term:
Monk Mala started in 2017, and in the beginning we were the only place that offered real Mala that was blessed by Monks.  It seems this was something that people around the world really wanted.  In the last 2 years,  many places now include in their product promotion terms such as "Blessed by Monks" or "Made by Monks". 
In reality Monks do not generally make Buddhist Monk Beads, they purchase them like everyone else at specialty stores and weekly markets.  Monk Mala is a small business, that operates because it has easy access to both Real Buddhist Meditation Mala and to Monks to provide a blessing. We exist because our first customers noticed a difference in the benefits of the Mala they purchased from us.  We do indeed provide the ultimate gift for the Spiritual Person.
We are not so good at Social Media and marketing (In fact this is something the Monks themselves have requested we keep on the down-low), and rely mostly on word of mouth from our past customers.  If you find us, and like what we have to offer, we rely on the efforts of others to share our website and sing our praises.  This is something we feel we can not do ourselves as it defeats the purpose of providing genuine Buddhist Prayer Beads for a Spiritual Purpose.
Buddhist Prayer Beads Blessed by Monks: Meets the Monks
Monk Rachon from Temple Nhong Pha Muad in Chiang Mai Thailand has been a Sak Yant Monk for 38 years
Monk Rung is from Wat Aramrongtai Temple and has been a Buddhist Monk for 20 years
Monk Eak from Temple Metowhai in Chiang Mai has been a Sak Yant Monk for 12 years
Monk Eng from Temple Eng Tang in Chiang Mai Thailand has been a Sak Yant Monk for 9 years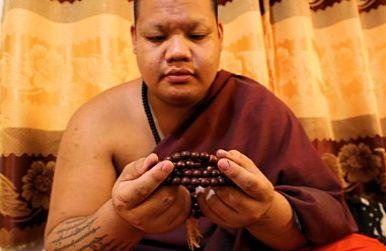 Monk K is from Cham Chang Temple and has been a Buddhist Monk since the age of 9 years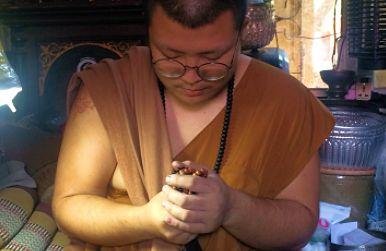 Monk Beer is a 5th generation Sak Yant Master from Wat Pa Bong. He has been a Monk for 10 years.
Monk Mala Mission is Simple
Monk Mala is a small provider of Real Buddhist Prayer Beads for those who appreciate the goal of Spirituality is to remove the ego from the Material world. We just happen to also have access to Sak Yant Monks, who specialize in providing Blessings of Protection. Feel Free to come and Visit us at Sak Yant Chiang Mai anytime you are in Thailand and experience the Monks Blessing for yourself
Call in any time to Visit Monk Mala, at Sak Yant Chiang Mai