Blessed by Monks 108 Bead: Yoga Mala
Real and Authentic 108 Bead Yoga Mala Beads Necklace that have been Blessed by Monks. These Genuine Yoga Mala Beads Necklace are made from sacred wood of India. Made with Indian Seeds for Yoga Meditation and with a Silver Guru Bead for protection necklace worn as Jewelry
What are Yoga Mala Beads Necklace?
Yoga is all it's forms is about detachment. Detachment from the mental and physical, detachment from possessions and desires. The physical aspect of Yoga uses stretching and mental focus to remove ones self from the physical senses of the world. Yoga beads used for Japa meditation add a powerful mental practice and help aid removing the mental processes from the material world.
To this end Yoga Prayer beads have always been made with simple local resources, that have a mental and spiritual association with this purpose. Most notably wood, stone and seeds. The most famous type of Yoga Mala bead are the Rudraksha seeds Mala and the Bodhi Seed Wood Mala.
Our Selection of Yoga Mala Beads Necklace.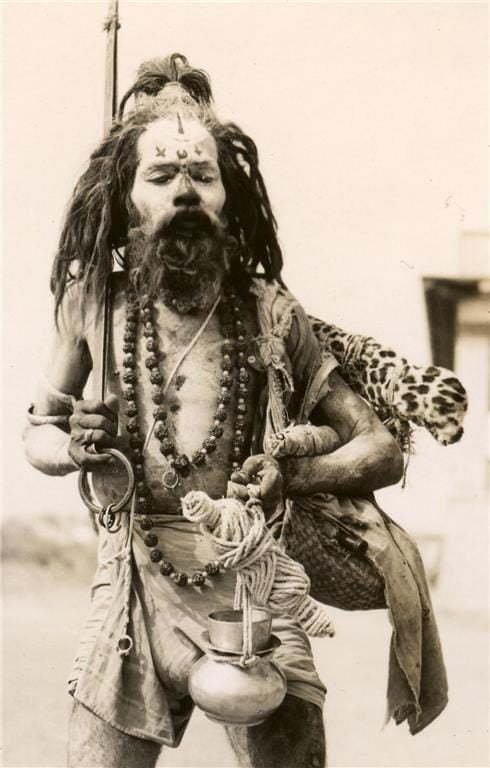 As the practice of Yoga has been changed with incorporation of the individual teacher or schools personal spiritual philosophies …. so too has the Yoga Mala for Japa Meditation been adapted. Most notably modern Yoga Mala beads are now created and sold by many Yoga studios and re-branded as Yoga "Inspired Jewelry". Rather than the traditional materials (wood or Rudraksha seeds), whose purpose was to remind you of detachment from material and mental possessions – they are made with a combination of different gemstones and the various spiritual beliefs associated with the healing properties of those gems.
Traditional Yoga Mala was made from simple, native materials to remind the person doing Japa Mediation that the focused desire is detachment from material and emotional possessions.

Modern Yoga Mala (or 'Inspired Jewelry), trends to include elements of the designers personal philosophies, including magical gemstones from around the globe with claims of additional benefits.
Why Are Yoga Mala's Made Of 108 Beads?

The truth is, no one really knows for sure.  There are many reasons given, and each reason seems to result with the number 108.  Going back to the ancient Vedic culture, their mathematicians knew that 108 was the number of existence. In the yogic tradition, there are 108 Upanishads (the sacred texts), 108 sacred sites throughout India, and 108 marma points, which are the sacred sites of the body. There were 108 gopis dancing with Krishna in Vrindavan. This number is so engrained in the Indian consciousness that 108 is the telephone number for emergencies, like 911 in the U.S. In the Jewish tradition, 108 is a multiple of 18, which is the number connected to the Hebrew word chai, meaning "life, or alive." And in Islam, the number 108 refers to God.
Thus, when we recite or recount number 108, we are actually remembering the entire universe. This reminds us of the fact that the universal self is omnipresent, that is the innate nature of the self