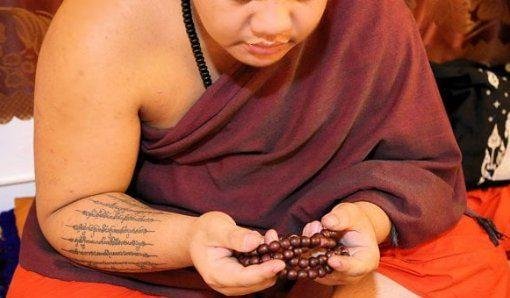 Buddhist Mala Beads Necklace
Blessed by Monks 108 Bead: For Protection
Real and Authentic 108 Bead Buddhist Mala Beads Necklace that have been Blessed by Monks. These Genuine Buddhist Mala Beads Necklace Protection Mala are made from sacred wood of Burma, Thailand and India, with a Silver Guru Bead. Used as an amulet for protection, Blessed by Monks to be worn as Jewelry
What are Buddhist Mala Beads Necklace?
Buddhist Mala Beads Necklaces or Monks Mala Beads are similar to other forms of prayer beads used in various world religions and therefore the term "Buddhist Rosary" and "Buddha Mala"are also used. The Buddhist Mala originally derived from the Hindu 'Japa Mala' used in meditation, consisting of 108 beads, and used as a counting device for reciting Mantra. 
At Monk Mala we have made a distinction between Meditation Mala used for Japa Mediation and what we simple called Buddhist Mala Beads Necklace.  The Buddhist Mala Beads Necklace uses the same sacred wood and stones used in Meditation Mala, but we have added a Silver Guru Bead so that the Buddha Mala Necklace can be worn as an Amulet with the Protection of the Monks Blessings.
Our Selection of Buddhist Mala Beads Necklace Protection Mala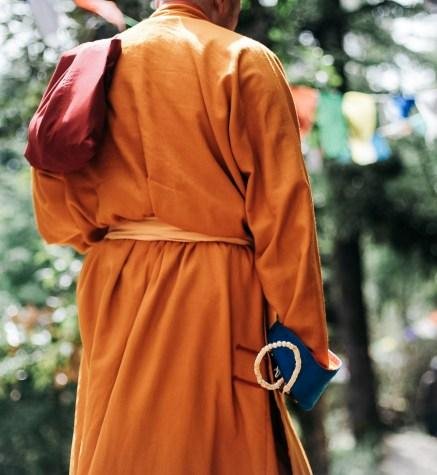 Buddhist tradition also adopted the Prayer Beads, keeping the number of the beads at 108. While there are different reasons for this number within each tradition, the original reason for 108 remains largely speculation. Buddhist Mala most common explanation for the use 108 beads is
1) Signifying the 108 mortal desires of mankind
2) Allows for 100 Mantas plus 8 mistakes in counting.
3) 27 Constellations x 4 Padas (parts) = 108
4) 12 Zodiac Houses x 9 Planets = 108
5) Upanishads or the Scriptures of the Vedas = 108
Thus, when we recite or recount number 108, we are actually remembering the entire universe. This reminds us of the fact that the universal self is omnipresent, that is the innate nature of the self